Lone Ranger History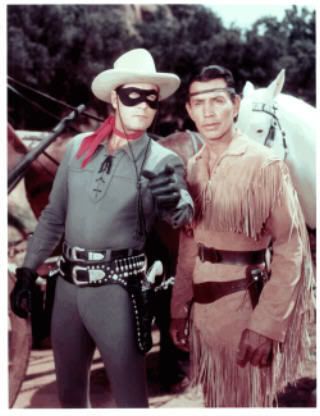 The Lone Ranger began as a radio show and continued as an early television show. The title character was a man named Texas Ranger Reid who had survived an ambush. Tonto, a Potwatomi Native American, nursed him back to health. His reason was that Reid had rescued him after an attack by renegade Indians and Tonto gave him a ring which is how he recognized him. The Lone Ranger, renowned for his mask, and Tonto fought for law and order in the early western United States.
The Lone Ranger radio show offered premiums or gifts to children. Some examples of these included the Lone Ranger Six-Shooter Ring and the Lone Ranger Deputy Badge. A common motif used in the premium was the silver bullet.
Traditional Lone Ranger toys included figurines, cap guns, and mask. Gabriel Toys released a profitable line of 10-inch action figures and accessories in 1973. Of course, the Lone Ranger riding Silver was very popular as well as Tonto riding Scout. The nickel plates cap guns cocks to shoot one cap at a time and one side is stamped president. The other side is marked with the letter K and a single star. Another popular Lone Ranger toy is the Lone Ranger mask. It is black and ties in the back.
Lone Ranger toys remain popular as new generations watch "The Lone Ranger" television shows on reruns and older collectors think back to the days when the Lone Ranger was the hottest show on TV.